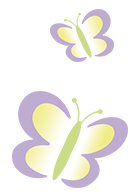 Dear children, dear parents,
Welcome to the internet presence of the Pediatric Dental Surgery Dr. Bettina Brem.
Dear parents,
Please follow the following rules in our practice:
Only enter our rooms if you and your child are completely healthy (also no symptoms of a cold)
Only one accompanying person per patient
Keep your distance (1,5 – 2m)
Disinfect yourself and your child's hands at the entrance
We do not shake hands
We also have a mask requirement
Thank you for the cooperation!
Your Lachzahnteam
We offer you a relaxed and joyful atmosphere, which does not even give rise to "dental phobia". We are specialized in pediatric dentistry and, through especially sensitive and methods of treatment suitable for children, we make a visit to the dentist's something a child may enjoy. This is the cornerstone for a life with healthy and strong teeth.
We look forward to seeing you!
Your surgery team